Building Bridges of Solidarity through Aid
Over 1.7 million people have been forced out of their homes. Electricity and fuel blockades are making food go bad. Mothers struggle as they have nothing to feed their children. The elderly and the weak are losing hope of making it through. There's no sanctuary, no lifeline, no escape. The situation is desperate, and every bit of help counts.
Donate Now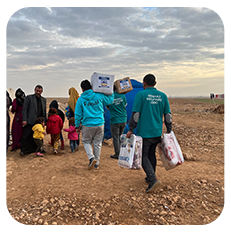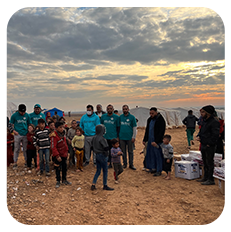 Thousands have perished, and the desperate wails of residents pleading for aid pierce the air. Many remain trapped beneath the rubble, their fates uncertain. 
And whoever saves a life it is as though he had saved the lives of all mankind" (Al Quran, 5:32).
 UN warns of a surge in acute food insecurity and a harrowing escalation of poverty in Palestine.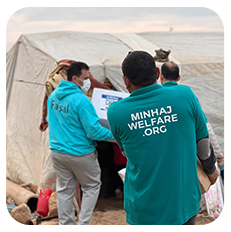 Teaming up with our resilient local partners, we are on the ground to lift the weight of suffering from communities. By contributing to Hope for Palestine, you empower us to reach out to the most vulnerable, offering them more than just aid – Warm Meals to fill their stomachs, Dry Food to nourish their bodies, Clean Water to quench their thirst, Warm Clothes to shield them from the bitter winter, Blankets to wrap them in warmth, and other Life-Saving Essentials. 
The greatest hour of need for Palestine is now!

Donate Generously
Minhaj Welfare Foundation takes pride in announcing various fundraisers as part of our continuous efforts to raise awareness and funds to support our Palestinian brothers and sisters who are currently facing immense suffering. This presents a chance for our community to unite, stand together, and express solidarity with the ones affected. 
Prepare your hearts for an enriching spiritual journey at the Mercy For Humanity Conference.
Save the date of November 18th at 3:00 PM. Immerse yourself in a gathering filled with profound wisdom, unity, and faith. Let's come together to celebrate and embrace the teachings that guide us towards a more compassionate and understanding world.
This is a day you won't want to miss! 
Book Your Tickets