In case of extreme poverty there are always huge number of orphaned and abandoned children. Political strife, inefficient administration, corruption, and insufficient access to health care build an atmosphere where children are adversely impacted. Our goal is to serve the most disadvantaged and vulnerable children in a sustainable and intensive manner. Without addressing social, medical, and economic problems, these children would most likely be forced to drop out from school, fall back into the cycle of poverty and starve to death. It is crucial to reach out to thousands of children and offer them a school uniform, a healthy meal and genuine care.
There are around 140 million children across the globe who have lost both of their parents and have been forced to live with other family members such as grandparents or in some case they have no option but to turn to the street.

Almost 10,000 children become orphans every day!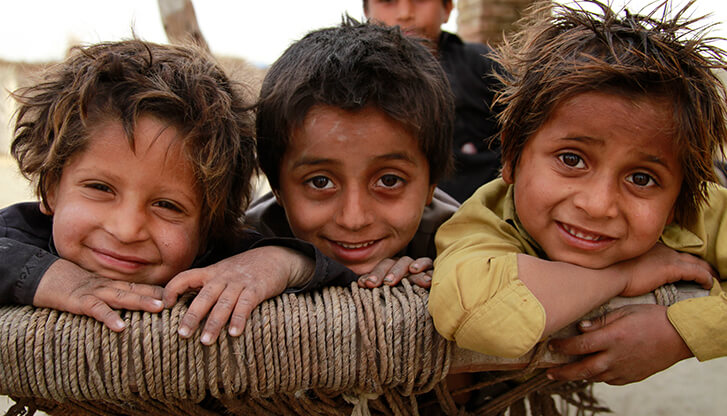 Estimates suggest 61 million children are orphaned in Asia and a further 52 million in Africa.
Not only do these children have to bear their parents' losses, but have to tackle extreme poverty, this makes gaining an education, having healthy meals and having a comfortable childhood impossible. This poverty limits their access to education, proper shelter, clothing, and food and in some cases forces them to become homeless, where they are extremely vulnerable.
No child should have to face the heartbreak of losing their parents. They should receive the support and love from their family to help them get through the tragedy.
Orphan sponsorship is a vital lifeline for many vulnerable young children, who do not have the loving support of a family. There are children whose only shelter is a piece of plastic sheeting or a cardboard box, living day to day with the risk of abuse, neglect and exploitation. Your support means that we can ensure that they receive education, food, healthcare, medical support and the care that any child needs.
Give a vulnerable orphan the chance to break out of poverty today.
According to a Unicef report,
"Pakistan is home to 4.2 million orphaned children.
Kashmir earthquake in 2005 raised this figure to maximum. The current adoption process in Pakistan discourages the taking in of orphans, who are left to the mercy of the state, or private charities.
The AGHOSH (Orphan Care Home)
provides a loving and family like environment for orphaned and vulnerable children around the world. Our comprehensive approach offers long-term care for children in need and empowers young people with the resources to reach their full potential; transforming the lives of thousands of children each year.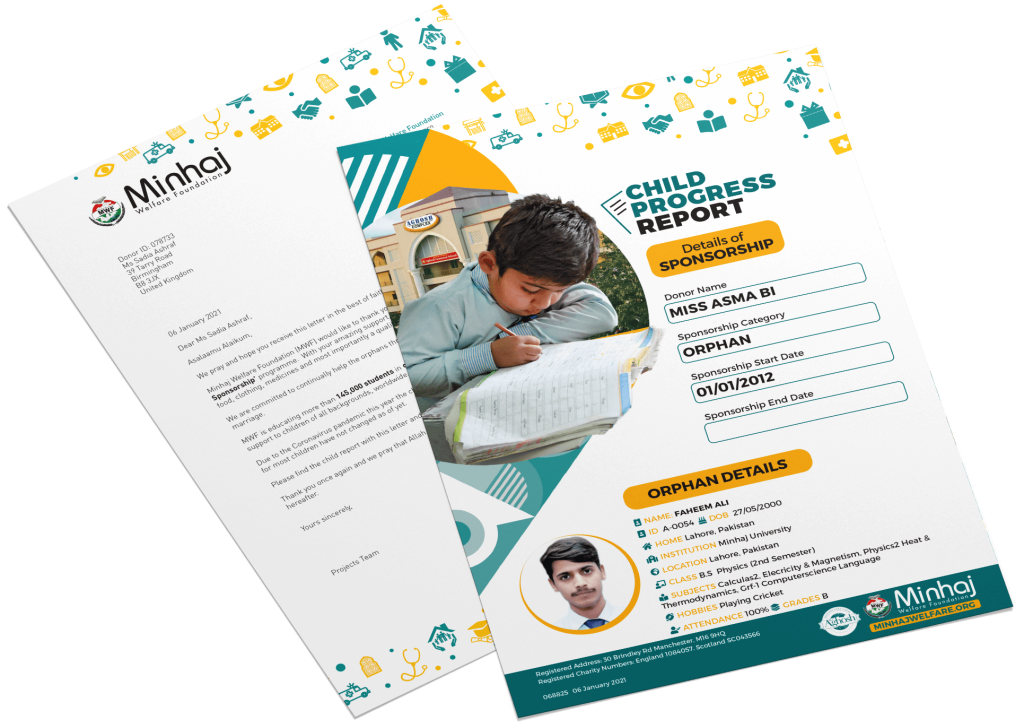 Through AGHOSH FAMILY, children as young as 5 years of age are raised by an onsite boarding carer (mom) who cares for the children as her very own children. Each Aghosh family consists of one mom for 6 children. The Orphan Care Home provides each child with their material needs (food, water and shelter), developmental needs (school, medical care, vocational training, and life-skills), and their emotional needs (an opportunity to be a part of a family again, rehabilitate from the grief of losing their parents in a secure and caring environment).
Support an orphan, donate today.